The Founding Church of the MCC Movement:
A Vibrant, Inclusive and Progressive Community of Faith
This Sunday's Guest Preachers:
9am and 11am: Rev. Barbara Haynes
---
Special Announcement from the Board of Directors: Rev. Elder Don Eastman to serve as Founders Gap Pastor!
It's important to us that you know what is happening and how you can get involved at Founders MCC. Click  the buttons below to get the latest information about upcoming events, read our newsletters, or view our worship services.
Click here for the most current information on our Staff & Board page.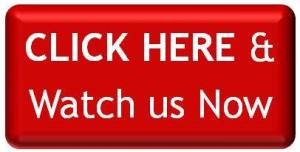 Founders MCC Broadcasts worship live every Sunday at 9AM, 11AM and 1:30PM (PST).  Click here to Watch Live and to view past services.
Viewers from around the world
Founders MCC Los Angeles welcomes people from all around the world to its Sunday worship through its weekly broadcasts. Here are a few comments sent to us!
Awesome.  We are small LGBT believers Community in St. Petersburg.  Thanks! Blessings.
We are worshiping with you feeling accepted and included.  To God be the glory!
Great liturgy.  I felt so good with all those beautiful and sincere words.  Fantastic sermon, happy smiles.  Thank you!
I loved hearing a sermon from Rev. Elder Ken Martin again.  Years ago I was a member of MCC Austin!
Always blessed to worship with Founders, especially with Rev. Elder Ken Martin.  Thank you for such fine broadcasting.
Watch our most recent services
Recent events at Founders MCC
From our recent Second Sunday, Creative Arts Worship Service!